2016 , Heavy Lift , New Build Vessel , Offshore Wind ,

08 Nov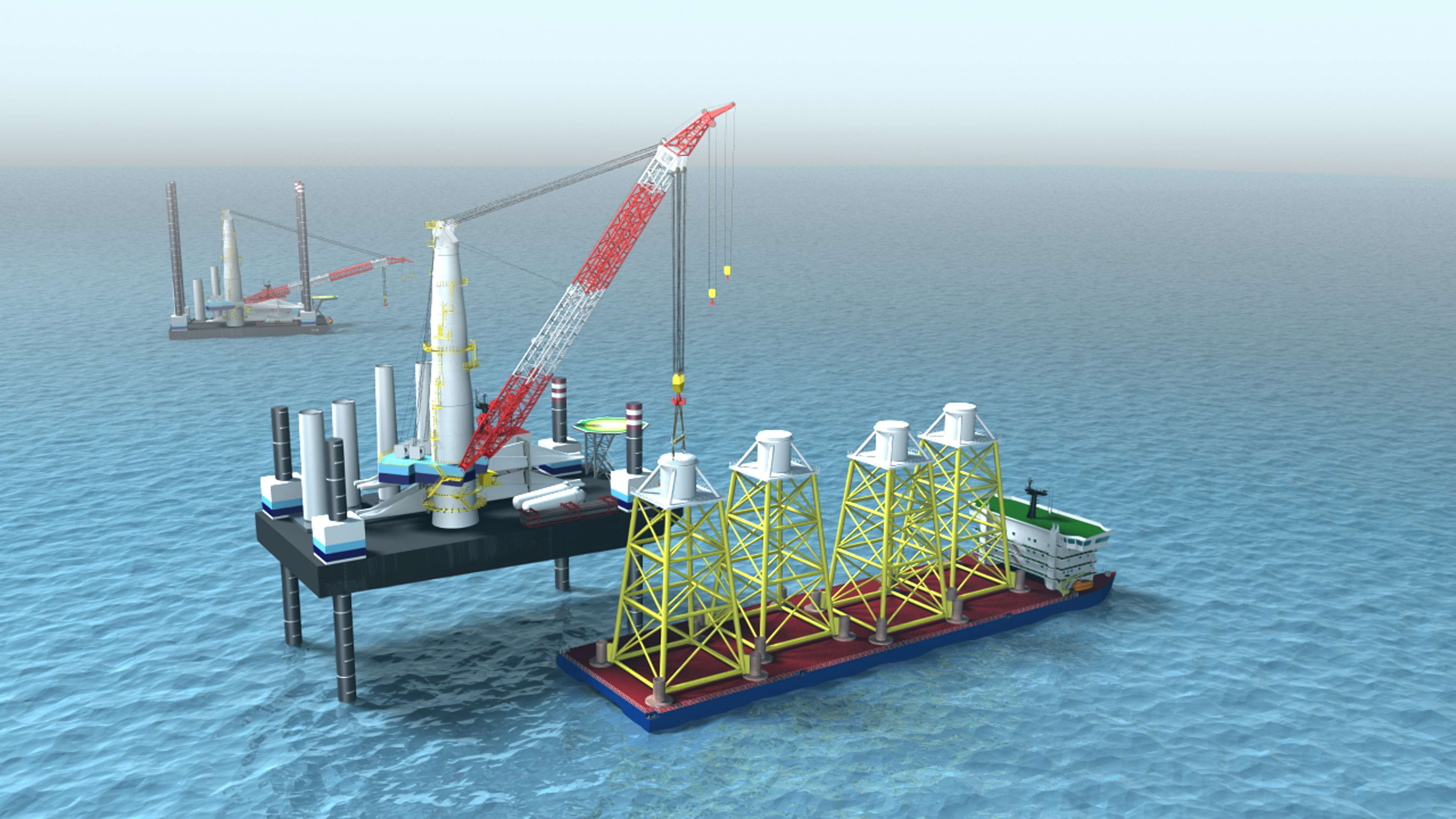 3 years in development of revolutionary Offshore vessel moves into next phase.
The ongoing design of a revolutionary offshore vessel 3 years in the development. The main purpose for this vessel is to be able to perform in higher significant wave heights and out-perform existing vessels in many key areas that cause loss of productivity. Thus utilizing operations for the offshore crane capabilities as and when the environment permits. Without the need to be returning to shore at intermittent intervals.
This vessel was developed due to a review of a large offshore client had such issues and a review identified a long list of existing issues in the industry.
Then with the aim to design a vessel that would resolve these issues and provide a working platform to operate in these environmental conditions came a list of other issues from other potential owners. These were also addressed.
This New Vessel is not a straight forward design process of undertaking an "upgrade" of an existing design. It is a completely innovative review to solve issues in docking, loading, discharge, and advance the areas utilizing knowledge of the modern cargo Heavy transport engineering that is available in today's computer software technology. All taking into consideration to develop and design this vessel around the needs of the project and its operation.
The design of the vessel now moves into its next stage and is working with DNV/GL and with a leading engine manufacturer to project the full power requirements of the vessel. During this phase the hull form and structures will be further advanced and improved to develop the build cost analysis. This will be presented to determine its full suitability to take the vessel from concept to production based on build costs, operational costs, ROI day rates, and commercial success.