Lifting Frames: Design and Classification Approval
Lifting frames are essential equipment for safely and efficiently lifting heavy cargo in various industries. At MBM, we have been designing lifting frames for different cargoes since our first project, and we take pride in our expertise and attention to detail in ensuring the highest quality of lifting frames for our clients. In this article, we will delve into the design process and classification approval requirements for lifting frames.
Design Process for Lifting Frames
The design process for lifting frames starts with the cargo's specification and requirements, such as weight, shape, and size. Our team of experts will analyze these requirements and design a lifting frame that fits the cargo's unique characteristics. We use state-of-the-art 3D modeling software to create a digital model of the lifting frame, which enables us to visualize the design and make any necessary modifications before the actual production process.
Once the design is finalized, we use cutting-edge manufacturing techniques to fabricate the lifting frame. We ensure that all components of the lifting frame are made from high-quality materials that can withstand the lifting forces and other stresses during operation.
Classification Approval for Lifting Frames
Lifting frames require classification approval from a classification society, such as the American Bureau of Shipping (ABS) or Bureau Veritas (BV). The classification society will review the lifting frame's design and verify that it complies with the applicable standards and regulations. The classification approval process involves several stages, including a design review, prototype testing, and inspection of the final product.
At MBM, we have a direct contact with the approval division of each classification society, which enables us to expedite the approval process and acquire the classification surveyor's presence during the test loading. This ensures that the lifting frame meets all the necessary requirements and is safe for use.
Lifting Manual for Safe and Efficient Operations
Every lifting frame that we produce comes with a lifting manual that provides the safe working load (SWL) limits and operating procedures. The lifting manual is an essential document that ensures that the lifting frame is used safely and efficiently, reducing the risk of accidents and injuries.
The lifting manual contains detailed information on the lifting frame's specifications, such as the maximum SWL, lifting points, and recommended rigging arrangements. It also includes step-by-step procedures for operating the lifting frame, including pre-lift checks, lifting, and lowering operations. The lifting manual is an essential tool that enables the full use of the heavy lifting frame and safe use once it leaves our hands and arrives with its new owners.
Conclusion
At MBM, we take pride in our expertise and attention to detail in designing and producing lifting frames that meet our clients' unique requirements. Our state-of-the-art equipment and experienced team enable us to produce designs that are safe, efficient, and cost-effective. Contact us today to learn more about our lifting frame design and manufacturing services.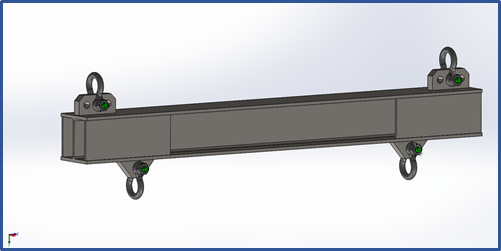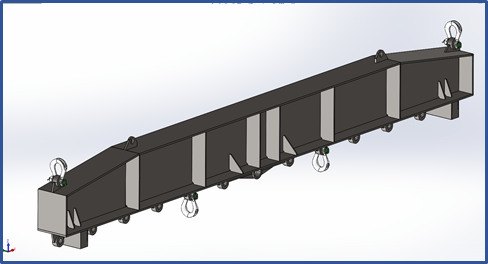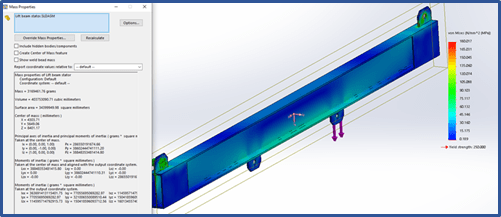 SHARE